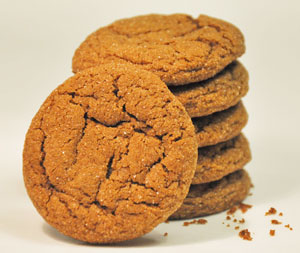 Welcome to Cookies by Nicole
Cookies by Nicole is known for their homemade cookies, baked fresh to order. The most famous cookie that we bake is our gingersnaps. They have also been known to be referred to "ginger chews" since they are chewy and full of spicy flavour.
Our cookies can be custom made to suit your dietary needs or family recipes. Do you love your grandma's date squares but don't enjoy baking? Just send us your recipe and we will make it up for you.
We can also cater your next dinner party (up to 8 people). You can host a multi-course dinner and we will serve it so that you can spend more time with your guests. You can make the menu or let us do it for you. We can work with you to customize a great menu that works with your theme or guest's dietary needs.
If you live the Fraser Valley and want to try our services just send us an email or call us at 604-808-2600 and we'd be happy to help you.